Directors: Rabbi Mendy & Chaya Hecht 
Chabad Jewish Center of Prospect Heights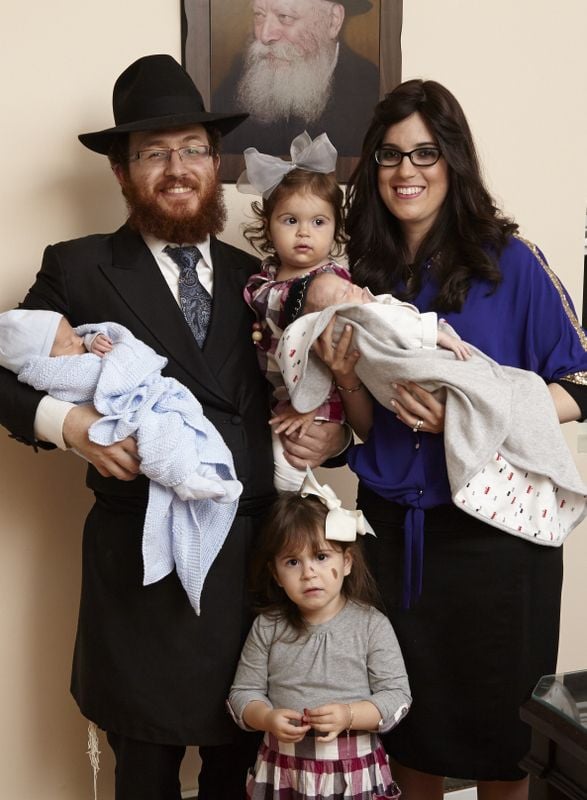 Chabad of Prospect Heights was founded by Rabbi Mendy Hecht
in 2003 under the auspices of Rabbi Shimon Hecht,
senior Chabad representative in the Brownstone Brooklyn region.
It is a "boutique style" community center with a focus on personal development of one's connection with fellow man, and, G‑d.
We aim to assist each individual in cultivating a respect and
care for mankind together with love and reverence for the
Al-mighty G‑d.
The Chabad Jewish Center is a home with an open door.
The warm and welcoming atmosphere at Chabad of Prospect Heights makes it your address for Jewish discovery and
everything Jewish.
Join us for one of our classes or educational seminars. Participate in our Shabbat Dinners and Shabbaton's. Enjoy our holiday parties and exciting events. Actualize & materialize your part in the local Jewish Community today.
We take pride in our personal approach to Jewish discovery:
At Chabad of Prospect Heights of Brooklyn, NY all Jews are welcome regardless of affiliation or religiosity. We have no membership fees. For almost 300 years Chabad-Lubavitch has worked to establish, re-establish and strengthen world Jewry. We at Chabad of Prospect Heights strive to serve the Jewish-educational and Jewish-communal experiences of our ever growing and diverse community. Explore our site and discover an opportunity of your own. We are here 'by the community for the community'. You can always feel free to contact us with any questions or requests you may have.
We Look forward to seeing you!
Rabbi Mendy & Chaya Hecht and family